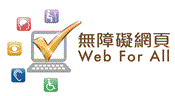 Revised Lev...
A resolution was passed at the Legislative Council meeting on 17 March 2021 to increase the amounts of five compe...
Work Arrang...
In view of the severity of the local COVID-19 epidemic situation and to support the extension of special work arr...
Suspension ...
Due to the impact of the COVID-19 pandemic, the free pulmonary examination service provided for eligible construc...

Intensity of UV radiation
0.5
Air Pollution Index
General Station
1 - 3 Low
Roadside Station
3 - Low