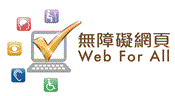 Enhanced pr...
In light of the special work arrangements announced by the Government on 21 March 2020 to reduce the risk of spre...
Services to...
In light of the announcement by the Government on 27 February 2020, starting from 2 March 2020, the Secretariat w...
"Cordless D...
To encourage small and medium-sized enterprises engaging in the construction industry (including companies handli...
| | |
| --- | --- |
| 24/04 | One-day course - Pneumoconiosis and its Prevention |
| | |
| | |
Intensity of UV radiation
0.2
Air Pollution Index
General Station
3 - 4 Low
Roadside Station
3 - 4 Low