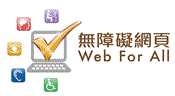 Tender Invi...
The Pneumoconiosis Compensation Fund Board (PCFB) would like to invite suitable organisation(s) to provide Rehab...
Recruitment
PCFB is recruiting Case Managers (Registered Nurse) (Full Time/ Contract / Part Time) (Many Posts). Details...
Gold Award ...
PCFB's new website aims to provide more information to the public, industry, workers and patients, and has ac...
Fri/Sunny Intervals
19℃
19℃ - 23℃

Intensity of UV radiation
---
Air Pollution Index
General Station
3 - 4 Low
Roadside Station
4 - Moderate