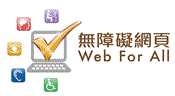 RE-TENDER f...
RE-TENDER for the Provision of Social Service to Core Rehabilitation Programme Q & A Sessio...
Gold Award ...
PCFB's new website aims to provide more information to the public, industry, workers and patients, and has ac...
Mobile app ...
The mobile app "Guidebook for Understanding of Asbestos Containing Materials" was developed recently ...
| | |
| --- | --- |
| 29/07 | Course on Pneumoconiosis and Its Prevention |
| | |
| | |
Intensity of UV radiation
6
Air Pollution Index
General Station
4 - 5 Moderate
Roadside Station
4 - 5 Moderate